Different types of viral Hepatitis
July 28, 2018
Types of hepatitis
A) Hepatitis A
It is the inflammation of liver from the hepatitis A virus.
HEA virus is generally found in the stools and blood of an infected person about 15- 45 days before symptoms occur and during the first week of illness.
Usually spread by fecal-oral contact, or fecal-infected food and water.
It is the least serious and mildest of these diseases.
The other hepatitis infections may become chronic illness but hepatitis A does not become chronic.
B) Hepatitis B
It is inflammation of the liver from the hepatitis B virus.
This virus has highest concentration in blood and in lower concentration in other body fluids like semen, vaginal secretions, and wound exudates.
Hepatitis B virus gets transmitted from one person to another through blood and body fluids exposure such as blood, semen, vaginal secretions, or saliva.
Infants may also develop the disease if they are born to a mother who has the virus.
It has a wide range of clinical presentations.
It may cause chronic hepatitis, can be mild, without symptoms and, in some cases, can lead to full blown liver failure and death.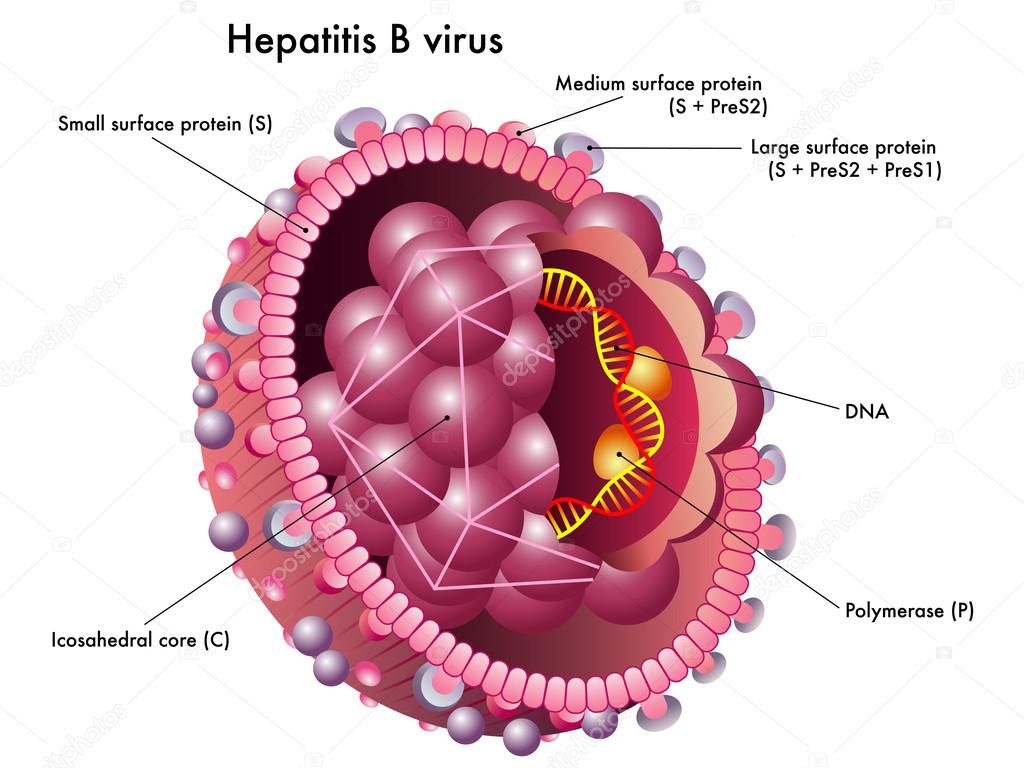 Image source: depositphotos  
C) Hepatitis C
It is the inflammation of liver by hepatitis C virus.
This virus can be found in body fluids, other than blood, including saliva, semen, menstrual fluid, spinal fluid, ascites fluid, and urine.
Hepatitis C is transmitted primarily from contact with infected blood, but can also transfer from sexual contact or from an infected mother to her baby.
The symptoms are mild and gradual in case of hepatitis C.
Children often show no symptoms at all. Though Hepatitis C has milder symptoms initially, it can lead to chronic liver disease in a majority of people who are infected.
Hepatitis C is the leading indication for liver transplantation.
People with alcoholic liver disease also tend to develop hepatitis C.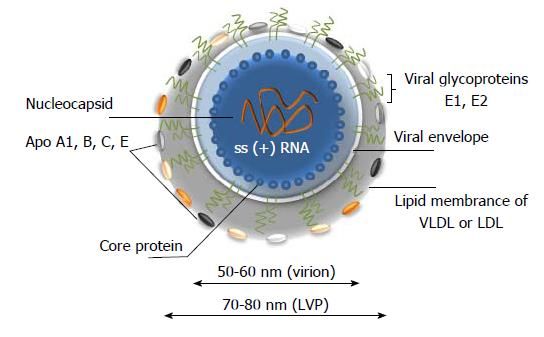 Image source: wjgnet
D) Hepatitis D
Also known as "delta hepatitis" caused by a virus called hepatitis D virus (HDV).
Only in the presence of hepatitis B, this form of hepatitis generally occurs..
The time of hepatitis D occurence is same as the initial infection with B or it may show up much later.
Hepatitis D can be transmitted in the same way as hepatitis B, except the transmission from mother to baby is less common.
E) Hepatitis E
This form of hepatitis is similar to hepatitis A which is caused by a virus called hepatitis E virus (HEV).
Transmission occurs through fecal-oral contamination.
It is less common than hepatitis A.
Hepatitis E is most common in poorly developed countries and rarely seen in the United States.
The prevalence is highest in East and south Asia.
G) Hepatitis G
Newest strain of hepatitis and very little is known about it.
Transmission is believed to occur through blood.
Image source: anatomymedicine
These are mostly common and noticeable in IV drug users, individuals with clotting disorders such as hemophilia, and individuals who require hemodialysis for renal failure.
Often hepatitis G shows no clinical symptoms.
References:
i) https://www.who.int/news-room/questions-and-answers/item/hepatitis
ii) https://www.medicalnewstoday.com/articles/145869
Different types of viral Hepatitis